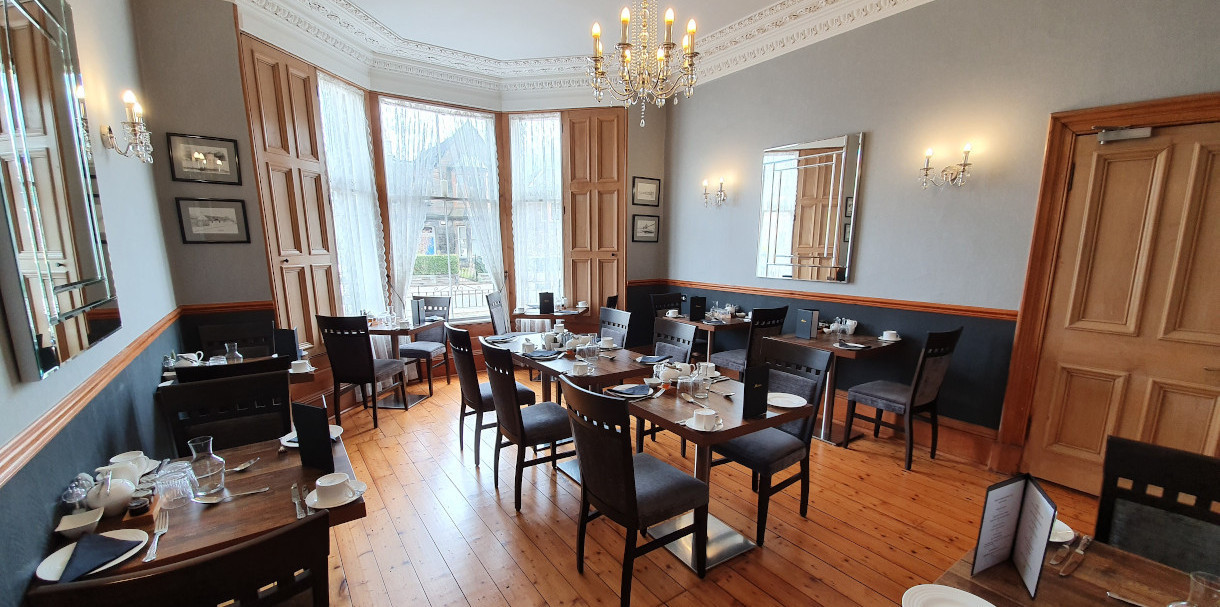 Breakfast is served from 8am until 9am in our beautifully restored breakfast room from our exclusive menu.
Having qualified  for the Taste Our Best award we continue to source the finest Scottish produce available.

*New menu for 2023 onwards*
Choice of Continental style breakfast selection (please see Simon for details)
Scrambled eggs and Loch Fyne Smoked Salmon
Omellette with choice of fillings
French Toast with Maple Syrup with fresh berries
For Vegans please email Simon in advance
Free Range Eggs
fried, scrambled, poached or boiled
Toasted white and wholemeal bread or muffins, all served with a selection of preserves
Drinks
Our Teas and Coffees are Fairtrade.

Selection of Teas
Please ask Simon for selection. Includes Scottish blend, earl grey and fruit teas.

Filter Coffee,
Strong, medium or de-caffe